"We should take care not to make the intellect our god; it has, of course, powerful muscles, but no personality." - Einstein
3 Free Steps!
Build Mental Fitness and Agility
Adapt to Profound Change
with
ositive Intelligence

Step 1. Watch the 18 Minute breakthrough Video of Dr. Chamine's TedTalk about Positive Intelligence at Stanford University (below):
Step 2. Complete the Free 10 Minute Positive Intelligence Assessment and read the results:
Step 4: Select a Coaching Package from the Coaching Services Tab
"Key relationships can be developed and strengthened only when leaders possess the competence and caring to interact effectively and respectfully with others. I know of no one who understands this better than Terry Anderson."
Jim Kouzes, Co-Author of, The Leadership Challenge
Certified Positive Intelligence Coach (CPQC)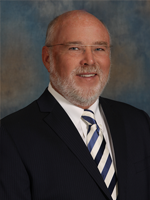 Corporate Clients
If you are a leader in business, and want to know how Dr. Anderson can help you, click here for more information.
Learn More
Police and Justice Clients
If you are a leader in police, justice or public safety, click here to learn how Dr. Anderson can help you.
Learn More